The Ballad of Simon and Teresa
or a short film about hope
Mária Bartalos
Ivan Martinka
Roman Poláčik
Martin Hnát
Nick Kollár
Michal Horváth
Zuzana Bartošová
Miro Gerbel
Martina Rusnáková
Samuel Štefanec
Mária Rumanová

Awards

Creative premium for directing @ 27. IGRIC, Bratislava, 2016
Best short script award @ MIDPOINT programme, Praha, 2014
Special Jury award @ 20th CineMAiubit, Bukurest, 2016
Best direction, best short @ Cinalfama Lisbon IFF, Lisbon 2016
Jury award & Viewers award @ Pod Nebesy, 2016
Viewers award & Best sound (Michal Horváth) @ Festival Áčko, Bratislava, 2015
Semi finalist @ Student Academy Awards, Los Angeles, 2016


Festivals

Film school fest Munich, 2016
VGIK international student film festival, Moscow 2016
Camerimage, Bydgoszcz, 2015 (as work in progress)
IFF Cinalfama, Lisboa, 2016
CineMAiubit, Bucurest, 2016
Letní filmová škola, Uherské Hradiště, 2016

Graduation film

© VŠMU 2015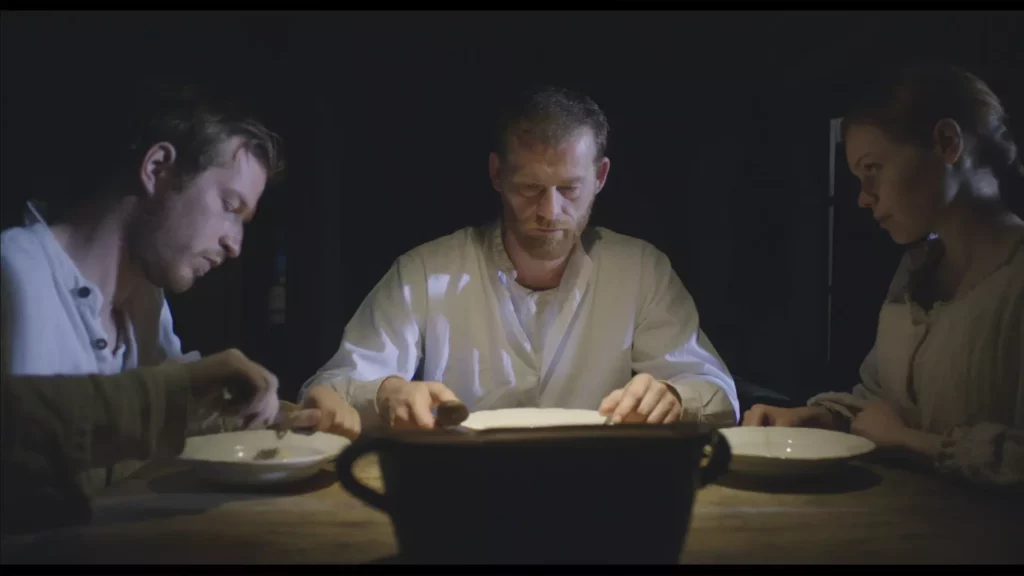 Night in a Hotel
or a short film about loss
Judit Bárdos
Roman Poláčik
Martin Hnát
Dominik Sepp
Michal Horváth
Anna Rumanová
Miloslav Šaly
Peter Kudlička
Martin Hradský
Peter Martinka

Atelier exercise
on 35mm film with given theme: one night in one hotel room

© VŠMU 2014
A night, a woman, a man and a dog
Andreja Vozárová
Roman Harvan

Betty

Martin Hnát
Nick Kollár
Michal Horváth
Anna Rumanová
Martin Hradský
Tomáš Baľak

Exercise on leading actors

© VŠMU 2014
One evening she came to his home, and she thought that everything would be like everywhere else
or a short film about desire
Eva Mores
Gabriel Fusko
Fučo

Martin Hnát
Nick Kollár
Michal Horváth
Juliana Summerling
Kika Majorošová
Michal Tallo

Exercise on leading actors
on a theme shame, using an excerpt from the Bible

© VŠMU 2014
Bio
I was born in Humenné, east Slovakia.
Since my childhood I dedicated myself to music that took me to London where I was a bassist of The Bridgeheads.
After returning to Slovakia I graduated from film direction at Academy of performing arts in Bratislava.
My graduation film The Ballad of Simon and Teresa resonated at home and on festivals abroad
and was selected as a semifinalist of Student Academy Awards.
Currently, we are developing our first feature film Mina, together with scriptwriter Tereza Dodokova.
I am also working on a second feature film script based on life and diaries of a painter László Mednyánszky.
Contact